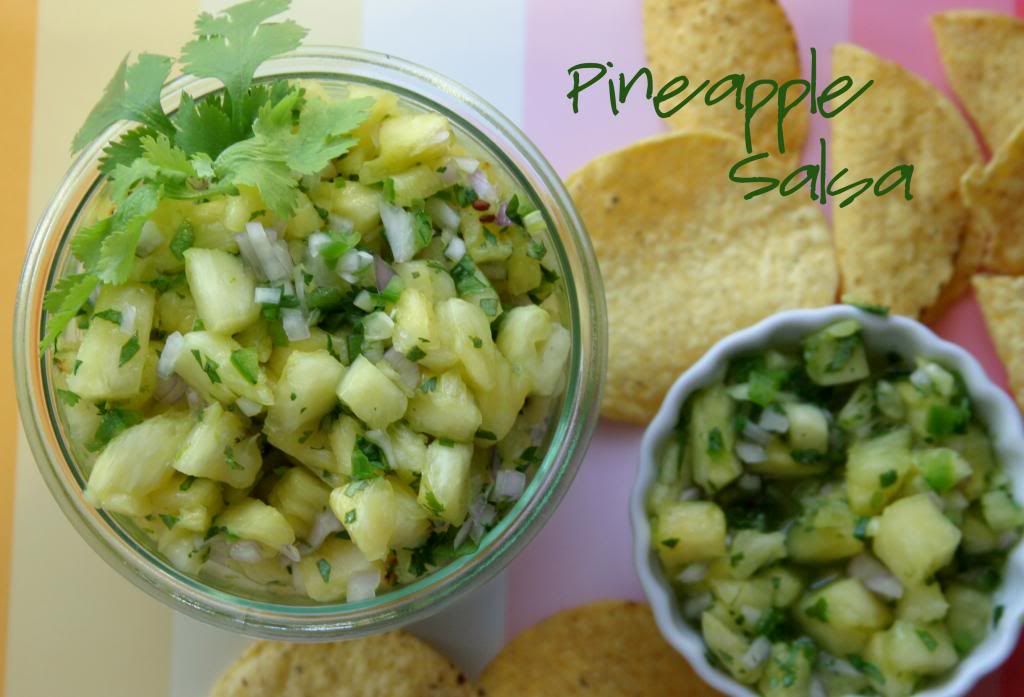 Everyone in my house is trying desperately to get over a nasty flu bug that hit us hard this past week. My husband had it first and then the boys and I fell prey to the virus this past weekend. The coughing and fevers have been pretty intense and I don't mind saying that I'm pretty tired of the whole darn thing.
One of the worst aspects of this for me (besides the horrific cough that just won't die) is the complete lack of taste that I've been suffering from. Food is pretty central to who I am and not being able to taste a single thing is beginning to drive me nuts. When I have the strength to, I'm making the most flavorful foods I can scrounge up- grilled steak with balsamic vinegar and rosemary was last night's dinner. I sort of tasted it. I suppose that should be considered a win, but it's still awfully disheartening. I'll keep trying and hopefully I'll be back in fighting shape soon.
But in the meantime, here's a simple and full of flavor salsa destined to wake up your tired winter tastebuds. The jar is sitting at the front of my refrigerator shelf taunting me with the bright citrus, sweetness and spice it knows I just can't wait to taste.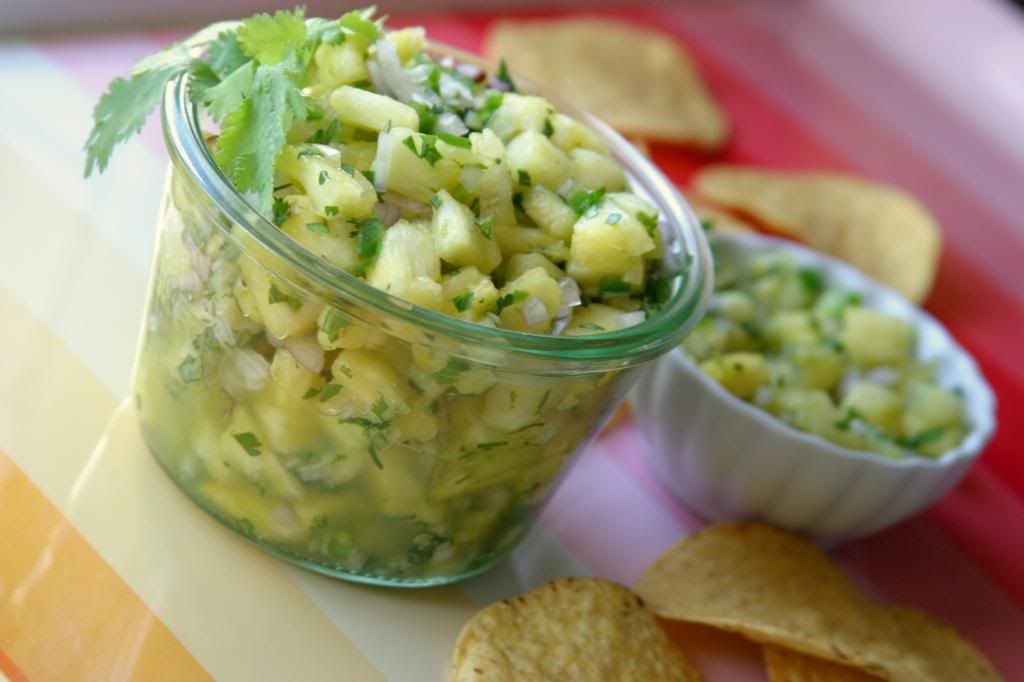 Pineapple Salsa
Makes about 2 1/2 cups.
For the printable recipe, click here.
This is a super-simple twist on a salsa that I just love. Its inspiration is a dish that I used to get at a favorite restaurant at our first duty station in Pensacola, FL, The Fish House. I'm finally getting around to making it at home 12 years after leaving there. The salsa is great as a dip for chips, but I like it as a topping for grilled chicken or pork. Sprinkle some on a taco or fajita for a burst of fresh flavor.
2 cups fresh pineapple, diced
1 large shallot or 1/2 small red onion, diced
zest of 1 lime
juice of 1 lime
1/4 cup chopped cilantro
1/2 tsp salt
1 jalapeno pepper, finely diced
Toss all the ingredients except the pepper in a medium bowl. Add the pepper to taste ( I had a surprisingly super hot jalapeno this last time and ended up only using half, but I've used a whole pepper before as well and still had a mild salsa). Allow the ingredients to macerate together for a half hour before using.
Store salsa in a covered container in the refrigerator for up to 3 days.