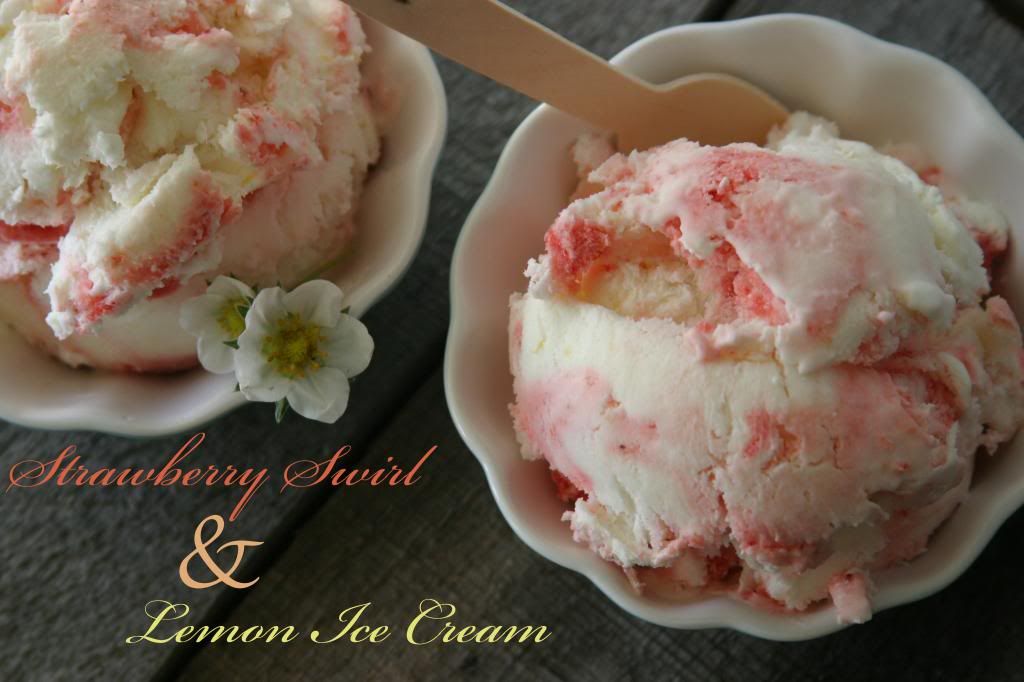 I have a bad habit that I am trying to kick- I'm addicted to cookbooks. The cupboards above my microwave and fridge are bursting with books ranging from small volumes focused on a single subject to huge, glossy hardbacks covering the whole of bread making. It's a collection that I have been curating for over 15 years and I can't pass by a bookstore or magazine stand without taking a peek at the food-related volumes. Some I buy for their beauty and I want to make every single recipe in the book- one of my current faves is
Ripe: A Cook in the Orchard
, by Nigel Slater. The photos are what my dreams are made of, simple and beautiful, and the fruit- oh my! And some I choose because of a single recipe that I simply can't live without.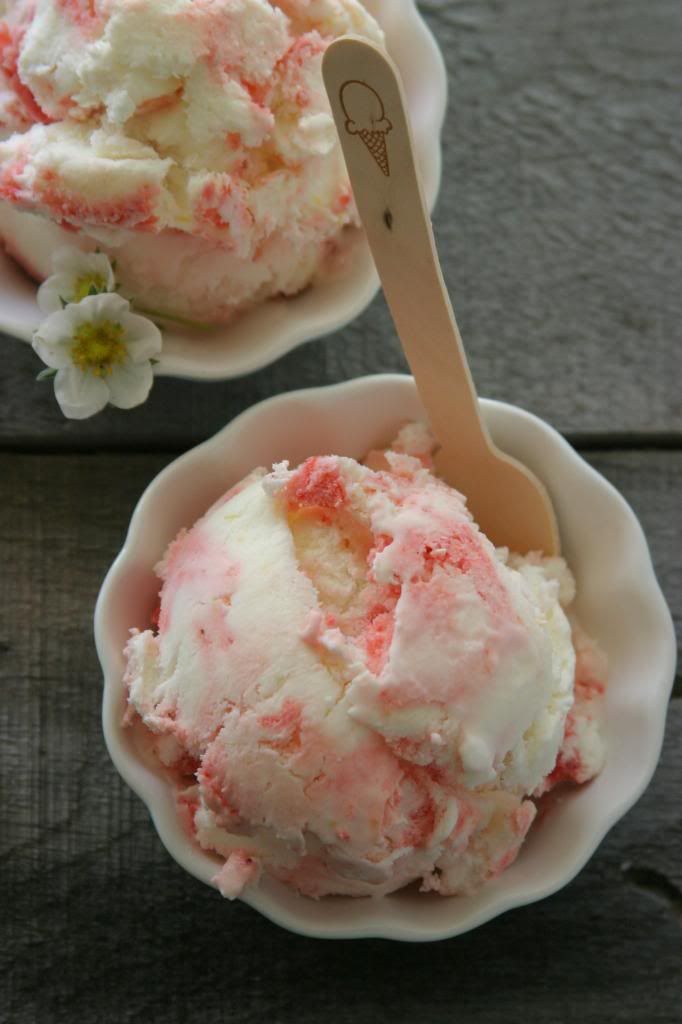 So I was browsing through Anthropologie a couple of weeks ago (another addiction to be tackled at a later date) and I stopped by a stack of
Kinfolk
magazines. If you haven't seen one, let me tell you about it- this simply lovely magazine is devoted to gatherings, small and large and is beautifully photographed, simply styled, and partners those photos with thoughtful prose. I love it, but it's not necessarily cost effective at $18 a volume. So, with no intention of buying, I flipped through it and got stopped in my tracks by an ice cream recipe. Two pages, a beautiful photo and a surprisingly easy recipe. I considered for a moment snapping a pic of the recipe with my iphone. I promise it was a fleeting thought. My morals got the better of me and I took it to the counter. Sigh. $18 for an ice cream recipe.
But it was so worth it. I didn't stick to the recipe, but used it as a springboard for my own inspiration. And the result is an ice cream that had my kids silent at the table while eating (except for the occasional declarations of "I love this ice cream!"). So worth it.
Strawberry Swirl & Lemon Ice Cream
Serves 4 (makes 1 pint). Adapted from Kinfolk, A Guide for Small Gatherings, Vol. 7.
For the printable recipe, click here.
The joy of this recipe is its simplicity. No ice cream machine is required here, simply a bowl and a whisk. So anyone can make it. There is a tiny bit of liquor in the mix, but you won't taste it. It's purpose is to help the ice cream from setting up too solidly. You can leave it out if you like, but it will effect the texture of the ice cream. Instead, if the alcohol is the issue, try heating the lemon juice, sugar and rum mixture at a low simmer for a minute or two. Just be sure to cool it completely before proceeding with the recipe. In my opinion, this ice cream is the epitome of early spring in a bowl. But I also can't wait until summer to try it with blackberries and blueberries. Whatever berry you choose, I promise you'll love it.
1/2 cup plus 2 tbs lemon juice (from about 3 lemons)
zest of 1 lemon
1 cup powdered sugar
2 tbs white rum or white tequila
1/2 cup sour cream or creme fraiche
1 cup heavy cream
3/4 cup chopped strawberries, blended until smooth
Stir together the lemon juice, lemon zest, sugar and rum until the sugar is dissolved. Set aside.
In a medium bowl, whip together the sour cream and heavy cream until thick with either a whisk or or electric mixer. Add this mixture to bowl with the lemon mixture and stir until fully incorporated. Pour it into a freezer proof container and freeze.
After about 1 1/2 hours, remove the container from the freezer. The ice cream should be partially set, but not firm yet. Gently pour the strawberry puree over the ice cream as you stir so that it swirls through. Do not stir until it is fully mixed in- you want the streaks and swirls. Return to the freezer and freeze until set, at least another 1 1/2 hours.