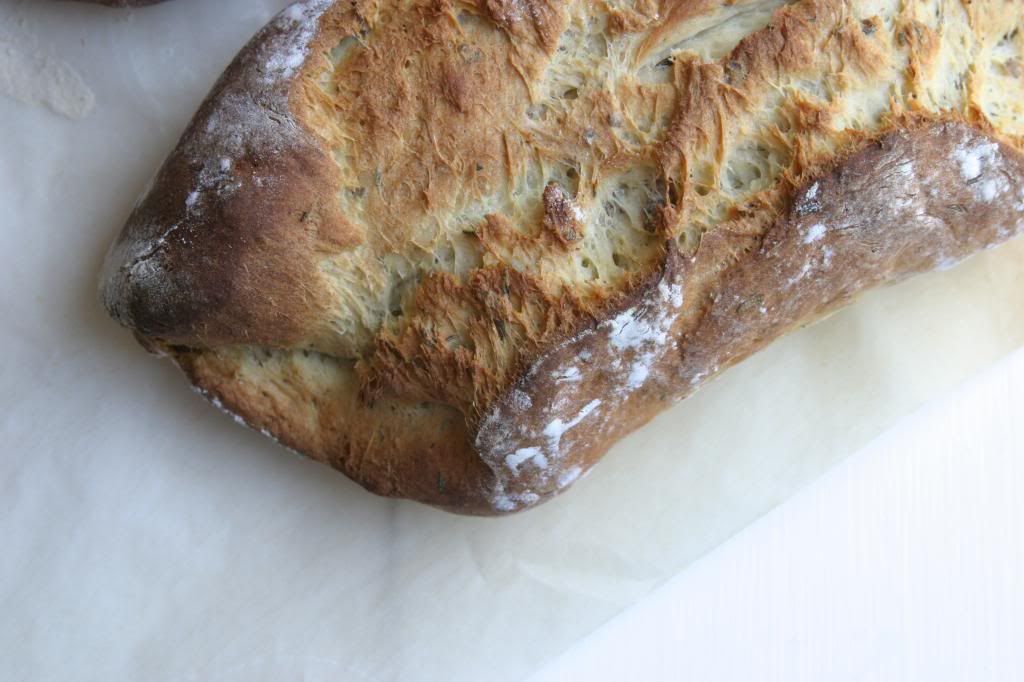 There are times when words just don't do justice. This is one of those times. The aroma of fresh baking bread, the crack of the crust as you break through it, the taste of melting butter on the warm, soft interior. I can't come close to describing with words what my senses took in as I baked and ate these wonderful (and surprisingly simple) loaves. I think I may have to add this bread to my list of favorites...No I'm sure of it.
I loved this recipe, even the way it was written. Any recipe that needs to tell you to "have faith" is not written for those who come to it with any fear. So have no fear, it will work, I promise. It was an interesting method, different from any bread I've made before, but it turned out beautifully. Not able to leave any recipe as is, I decided to add chopped rosemary to half the dough and chopped chives and cheddar cheese to the other half. I enjoyed each just as much as the other.
It's an easy bread to make, if you just have a little faith that the odd method will work. For the full recipe, click on over to our host for this week, Dawn of
Simply Sweet.
And check out the loaves of the other bakers over at the
Tuesdays with Dorie
page.